Cake potatoes are a unique Russian sweet treat. This is a gluten and dairy free version, but you can also make these with a standard cake sponge.
Ingredients:
Dark dairy free chocolate (tempered to 32 C) – 100g
Gf sponge cake – 80g
Dairy free vegetable spread – 20g
Coconut cream – 3tbsp
Raspberry powder – 1tbsp
Equipment:
Plastic microwave safe container
3cm silicone hemisphere mould
Digital thermometer
Food processor
Instructions:
Temper the dark chocolate by grating it into the plastic microwave safe bowl and microwaving and stirring in 10 second bursts. It should reach a temperature no higher than 32 C.
Fill the hemisphere moulds with the chocolate and pour out any excess chocolate. Put into the fridge to set.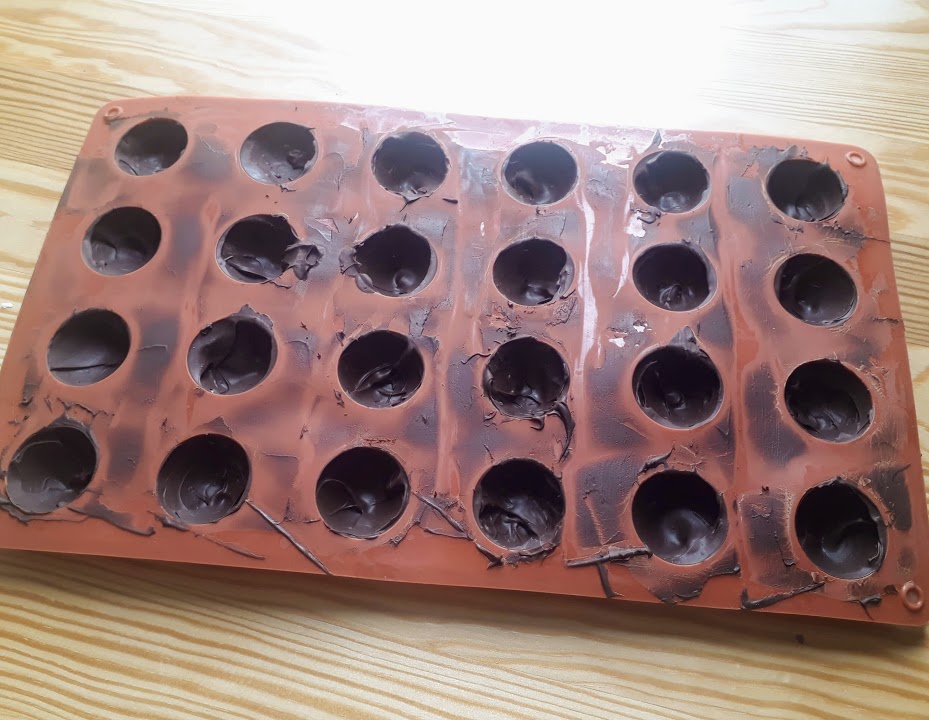 In a food processor crumble the gf sponge cake, add in the vegetable spread, coconut cream and raspberry powder. The mixture should be sticky and pliable. Put balls of this mixture into the hemisphere chocolate.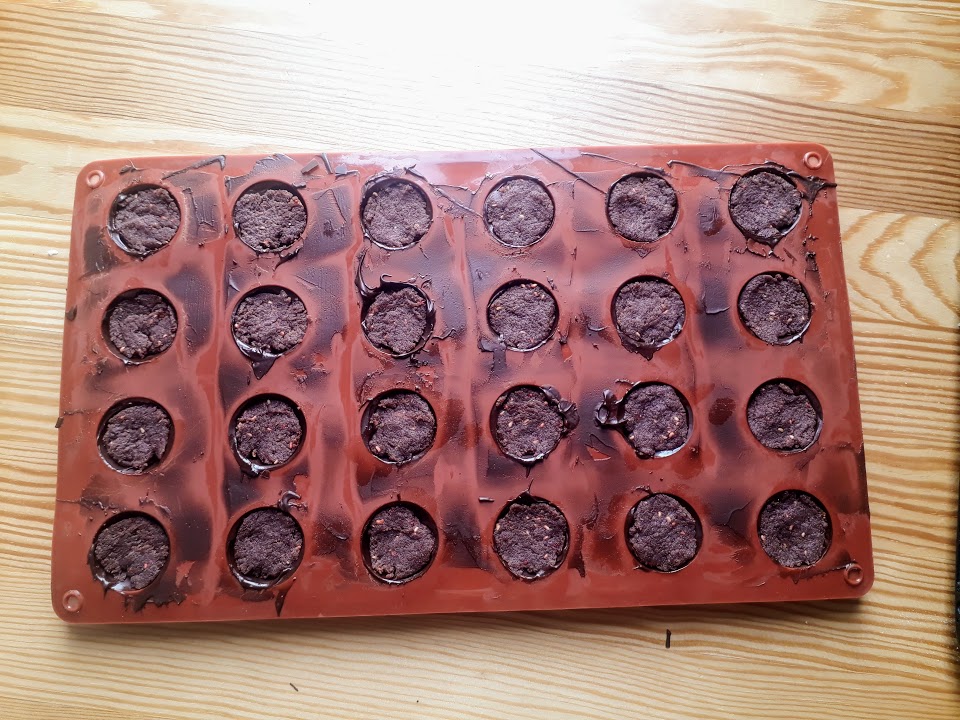 Temper more chocolate and spread over the top. Level off the excess. Put back into the fridge to firm up before removing from the moulds.