A traditional Russian cake consisting of giant honey flavoured biscuits with a filling of caramelised condensed milk, adorned with almond flakes.
Makes 10 slices
Ingredients:
Batter
Honey – 100g
Bicarbonate of Soda (not baking powder) – 1tsp
Butter – 50g
Eggs – 2
Plain Flour – 270g
Filling
Condensed Milk – 1 tin
Sour Cream – 300g
Decoration
Walnuts (optional) – 80g
Almond flakes for decoration (optional)
You can also use chocolate buttons and rainbow sprinkles for decoration (optional)
Instructions:
Cook the condensed milk in the microwave. Start at 50% power for 4 minutes. Then do 30% for 12 minutes. Pause the microwave and stir regularly. The condensed milk should read a caramel golden brown colour. Cover in clingfilm to cool.
In a sauce pan on the stove top heat the honey until it is warm but not boiling (about 70 C). Add the bicarbonate of soda, this will cause a reaction and the mixture will turn into foam.
Add the butter and keep stirring on the stove until the mixture reaches a golden brown colour just like the condensed milk.
Take off the heat, add the eggs and mix quickly before the eggs set.
Sift in the flour and mix. The batter should end up being very thick and dough-like. Do not use an electric mixer, it is better to mix with a wooden spoon, and finish the mixing with your hands as though you are kneading bread.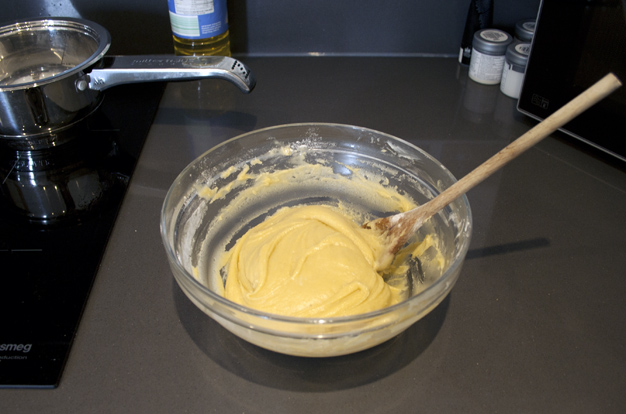 Divide the dough mixture into 6 equal parts (weighing roughly 80g each).
Preheat oven to 160C fan.
Place 1 dough ball onto a piece of baking paper and roll out. Cut out a circle using a giant biscuit cutter or a round baking tin (mine is 16cm in diameter). Pierce the circle with a fork all over. Repeat for all dough balls.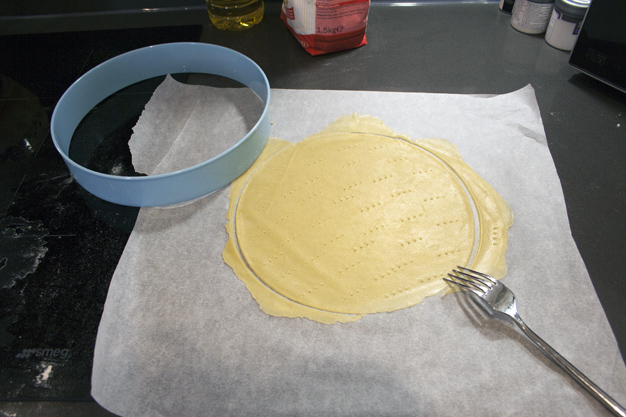 Bake each giant biscuit in the oven for 7 minutes each until golden.
Make sure to cool the biscuits flat, and don't discard the cut off bits from the edges, you will need them later.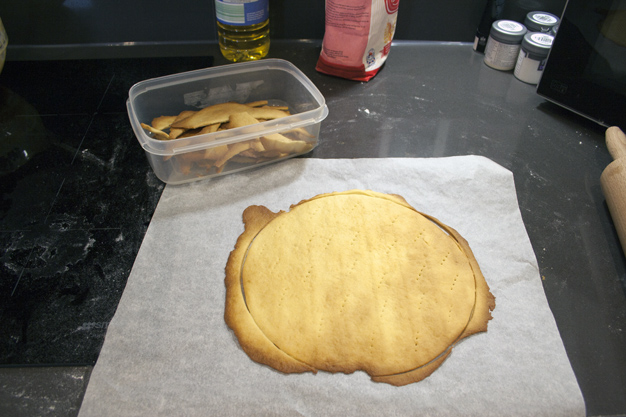 Make the filling: using a mixer, make the sour cream fluffy. Slowly add the cooked condensed milk. Put to one side.
Crush the leftover edges from the biscuits. Crush the walnuts separably. Mix most of the crushed walnuts with the crushed biscuits, leaving a little bit for decorating the top later.
Put the cake together by layering biscuit, buttercream filling, biscuit and walnut crumbs.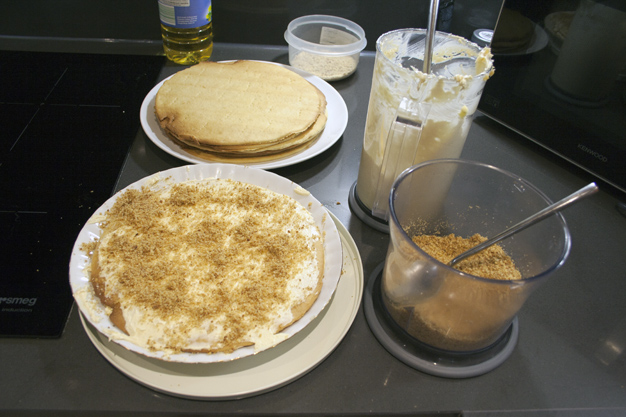 Cover the top and sides with remaining buttercream, then use any leftover biscuit and walnut crumbs to cover the sides.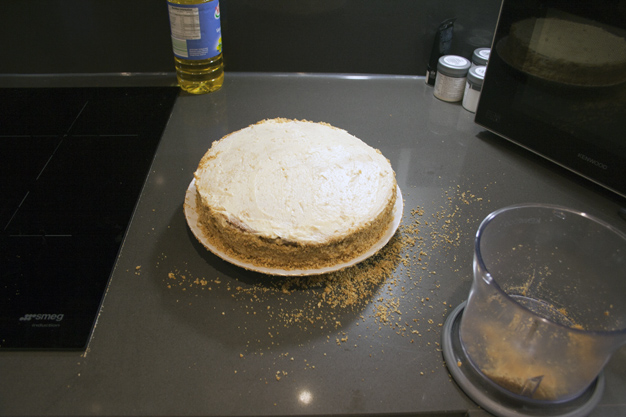 Using the flaked almonds and crushed walnuts decorate the top of the cake. You can also use decorations such as chocolate buttons and rainbow sprinkles to give it a fun twist.
Leave in the fridge overnight to let the cream set and enjoy the next day with an unsweetened cup of tea.