This recipe is from the book "Useful Tips For The Young Worker" published in the USSR in 1959.
"Полезные Советы Молодой Работнице" Профиздат 1959, Б. Коган.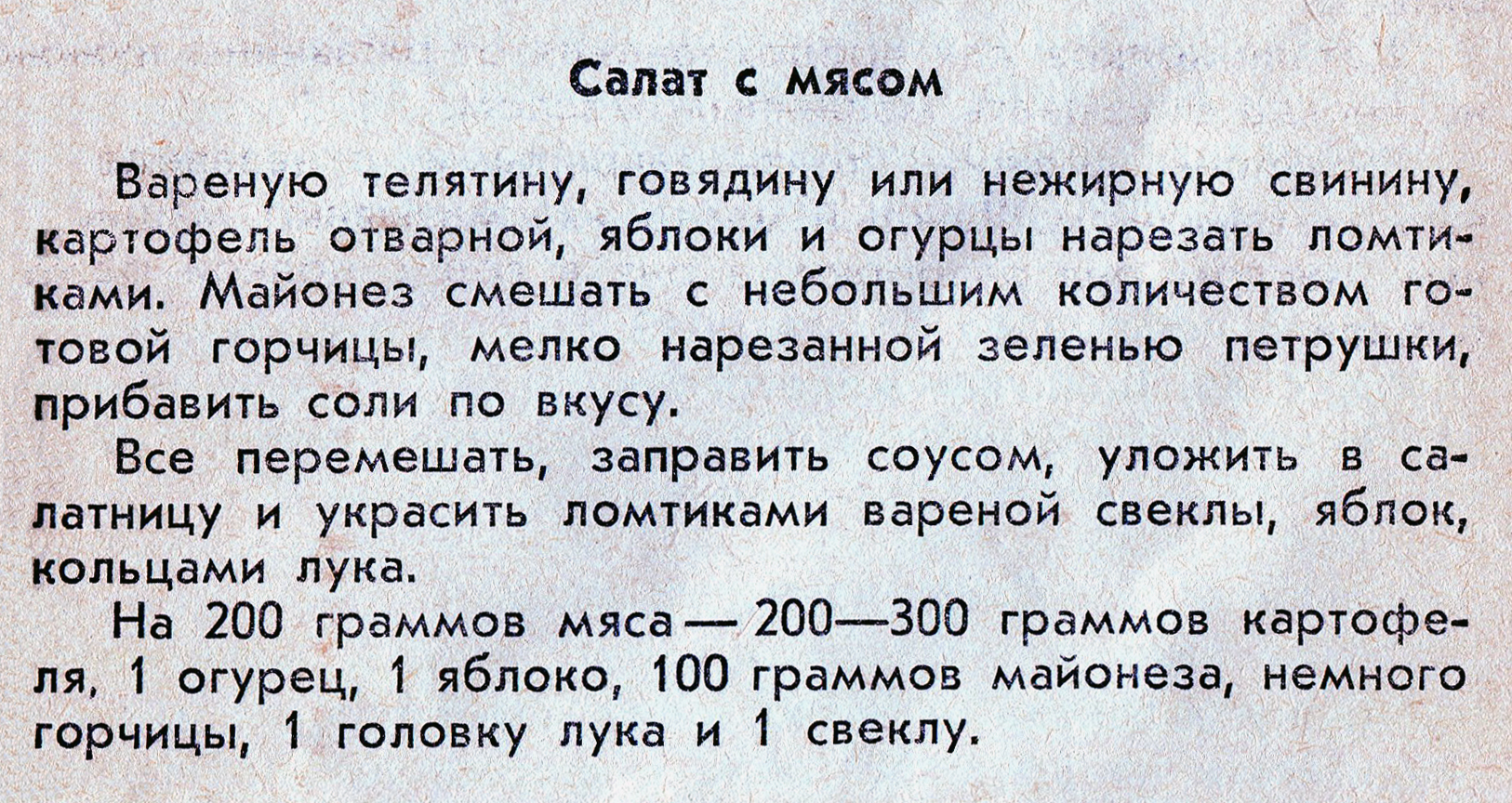 Ingredients:
Cooked meat (beef or ham, optional) – 200g
Potatoes (boiled and peeled) – 200g
Cucumber – 1/2 a large one
Apple – 1
Mustard – to taste
Mayonnaise – to taste
Parsley (chopped) – to taste
Beetroot (cooked)- 1
Red onion – 1
Dill – optional to decorate
Instructions:
Chop up the meet, potatoes, cucumber and the apple into similar sized cubes.
Mix in the mustard, mayonnaise and parsley.
Grate the beetroot and layer on top of the salad.
Chop the red onion into rings. Layer on top of the beetroot.
If you have any parsley or dill left over, sprinkle it on top before serving.